Welcome!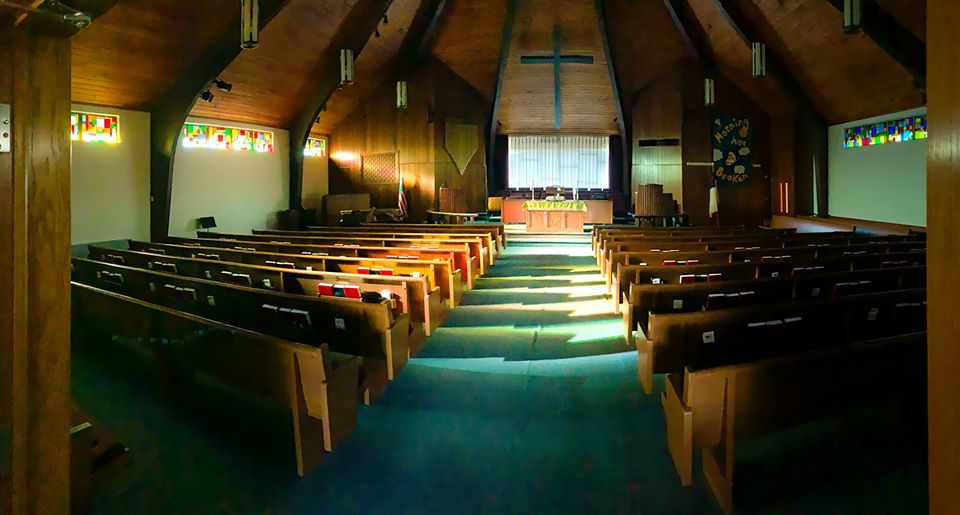 Obviously under the COVID-19 gathering restrictions, a lot of daily life has changed, including what collective worship looks like. For now, we are streaming worship on our Facebook page every Sunday at 10:30. As we have them, we'll post more updates here of any ways we are able to do safe, embodied, shared spiritual practices in the future before things return to normal. If you'd like, you can read what encountering our community is generally like without restrictions below - and hopefully we'll have more opportunity for what's described in coming weeks and months.
No matter what, know God is with you, connecting you through the Spirit with other children of God, and that we are happy to consider you part of our family in any circumstances if you're looking for a place to belong. Contact us with any questions, thoughts, needs, prayer requests, good conversation starters, or whatever to connect with our church family.
Hi, great to sort of virtually meet you. Thanks so much for considering Gahanna Community Congregational Church (or GC3 for short) to share in worship, fellowship, and service.
We believe that being a church family and participating in God's Kingdom involves a lot of things, so you're welcome to connect with us in any way that feels like the right way to ease in for you. This could be attending a special event, joining us for community outreach or a service opportunity, or calling or even popping by the office to see how Pastor Robb handles surprise social interactions.
However, we also know that Sunday worship is a central part of what people associate with church and probably the most common way to make first contact. So, here's some info about what you can generally expect if you decide to join us:
When: Worship happens at 10:30 am every Sunday. Services generally last until about 11:45-12:00 depending on how many announcements and prayer requests there are, if there's a special liturgy element (like communion) that week, and how excessively wordy Pastor Robb is feeling that Sunday. We also have a coffee hour for refreshment and conversation in the fellowship hall each week, that sometimes even includes a lunch.
Style: Our services skew more towards traditional, but are also informal (no need to dress up). We have an amazing choir, and we sing both hymns and contemporary worship songs mainly accompanied by piano or organ. There's some standing and some sitting if you're feeling up to it, and we use a variety of worship efforts to honor and learn from God together. You'll find we care about entering into a meaningful experience together, but don't take ourselves too seriously.
Where: We're located right across the street from Gahanna Lincoln High School's stadium at 470 Havens Corners Rd. Our building is set a bit off the road, so you'll drive past our big front lawn and sign if you're coming from Hamilton Rd. to the west, and an office park if you're coming from the east. Our driveway turn is right next to a special pedestrian crosswalk.
Parking: Once you drive up, feel free to find a parking spot in either lot adjacent to our building (the first one on your left or the one down the hill and on the back of the building). Our sanctuary is right by the entrance by the first lot, and our back entrance goes right into our fellowship hall where we have coffee hour after the service. The main entrance is directly handicap accessible, the back entrance brings you in downstairs, but has access to a chair lift to take people up a staircase as needed that a member can help you find.
Entering: If you're coming into the main entrance, feel free to pause, take a deep breath, and even stop and smell the... many plants (but no roses) in our garden courtyard - or just make your way right in. You'll enter into our narthex (fancy church word that basically means lobby) that leads directly towards our sanctuary. Two of our deacons will be at the entrance to the sanctuary to welcome you, answer any questions, give you a bulletin to help follow along with the service, and invite you to fill out our guest book and submit a prayer request if you'd like. Make as much or as little use of that as you'd like and then make yourself at home anywhere in the sanctuary.
Kids: If you have kids, that's great, they're of course welcome too. We have a kids room upstairs from the narthex our deacons can direct you to. Kids can make use of that right away when the service starts, or go up after our special children's message that happens about 1/3 of the way through the service. This room is geared towards pre-school age and younger kids, but others are welcome if staying in service the whole time doesn't interest them. The room overlooks the sanctuary and has a speaker, so if you wanted to help your kids settle or support them in the room, you can still feel connected to the worship service. For kids that stay in the sanctuary, there are activity packs to help keep hands busy on a rack in the back of the sanctuary, or feel free to bring something from home - whatever helps them feel at home and focus in a way that works for them. Also, please don't fret if your kid gets a little antsy and makes some noise or needs to move around a little during the service. Pastor Robb would do the same thing if he didn't get to let all his noise and energy out leading worship, so it's only fair we make some room for others who need to do a bit of this.
That Awkward Stuff We Call Human Interaction: One more thing some people like to have a heads up about: we do have a brief greeting time towards the beginning of the service. Pastor Robb does suggest a conversation starter question you can use that relates to the themes the rest of the service will be exploring that day. If you feel chatty, maybe that can be a good way to start getting to know folks in a more substantive way. If you like to ease in more quietly, you can feel free to join some of us in not worrying about that suggested question and just say "Hi"... "Peace be with you"... or give a cool head nod to a couple people around you without being obligated to have a conversation when you're feeling things out.
What Really Matters: Lastly, and most of all, we expect to have an encounter with God when we're together, but it would be silly and presumptuous of us to say we really knew what that would be like for anyone on any given week. We're not in control - but that's what makes relationship with God exciting and life-giving. We at least know God's faithful and present with us in all circumstances, and we'll let the rest take care of itself.